March 21, 2022

by

Linda Opp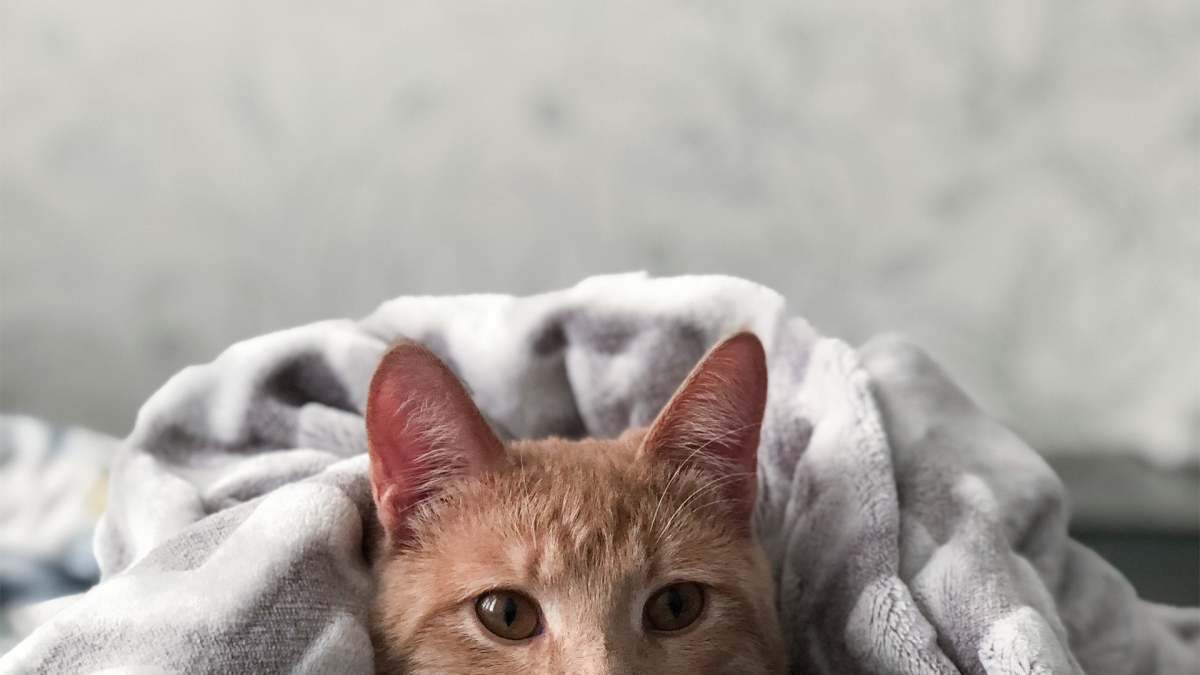 Our washing machine has developed a new habit. At the end of the spin cycle, it emits a squeak that sounds exactly like a mewing cat. The first time we heard it we looked at each other, wondering who'd brought home a cat. We're still fooled by that fake meow, even though we know it's not really a cat.
The laundry room has fooled me at other times as well. Once, when we still had an actual cat, I took a load of towels out of the dryer, left the door hanging open while I dashed to the kitchen to deposit them on the counter, then returned to the laundry room and transferred wet clothes from the washer to the dryer. Back in the kitchen, I heard an odd sound. Ka-klunk, ka-klunk, ka-klunk. It sounded like a pair of tennis shoes hitting the sides of the drum. Except they weren't tennis shoes. I sprinted to the laundry room, opened the dryer, and out shot a very warm and fluffy cat. He'd gone around three times.
Appearances can be deceiving. There might be things going on under the surface (or in the dryer) that we don't know about.
God's kingdom, for example. Jesus spent a lot of his time on earth talking about the kingdom as the rule of God in the hearts of people, not the revolution they were hoping for that would overthrow the Roman rulers and reestablish David's throne in Jerusalem. He used parables to explain what he meant, like the parable of the mustard seed.
The mustard seed was the smallest seed known to Jesus' listeners, one to two millimeters in circumference. You can balance one on your fingertip. But the mature mustard tree, which is really a bush, grows to a height of six to twenty feet, with a twenty-foot spread. That's a lot of growth from a tiny seed. Birds perch in these bushes. You wouldn't expect that from looking at a tiny mustard seed.
The mustard bush, with birds perching in its branches, is a symbol of God's kingdom expanding to cover the earth, with people from all nations finding their rest in it. A tiny seed, planted in the earth, quietly taking root. It may look like nothing much is happening, in fact, it's invisible to us, but the end result is a large bush. In the same way, God is at work, quietly transforming people's hearts. We may not see it at first, but it grows into something substantial.
God does his work not only in individuals, but in groups of people, and in nations. Much of the time it's hard to figure out what he's up to because the events we observe appear to be going in the opposite direction of what we hope for. I don't have to remind you that the world is on fire right now, but it's not the first time, and may not be the last. Our job isn't to try and figure out what God is up to. Our job is to understand that the growth of God's kingdom may at times be invisible to us, but it will eventually burst out of the ground in a glorious display of his majesty. The nations will rest in its branches, and there will be peace forevermore.
Just as there is no cat in our laundry room, and there were no tennis shoes in the dryer, there is no reason to believe that God's plans for the universe have been derailed. We can have every confidence that he's at work, whether visibly or invisibly.
"May our Lord Jesus Christ himself and God our Father, who loved us and by his grace gave us eternal encouragement and good hope, encourage your hearts and strengthen you in every good deed and word" (2 Thessalonians 2:16-17).