February 07, 2022

by

Linda Opp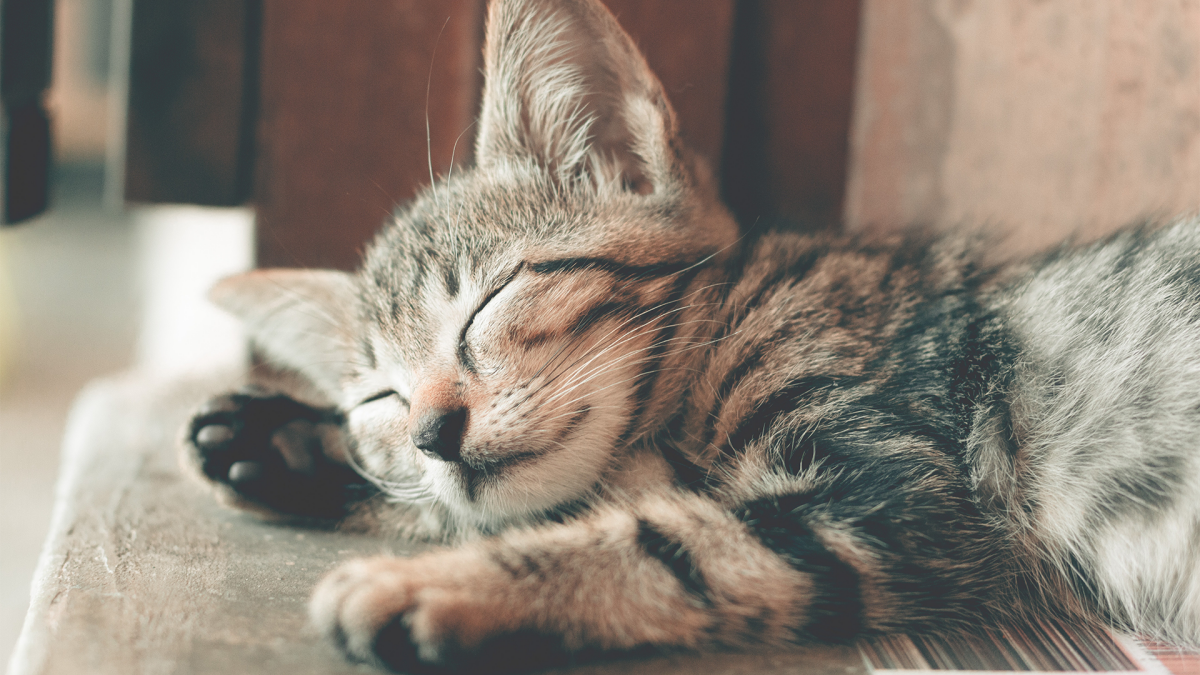 As a farm family, we always had a dog and several cats. They lived outdoors. I heard that town kids got to have house pets, so I began a campaign for an indoor cat. This was quickly squelched by my mother, who said, "Why would I want a house cat? I have eight house people." Her logic, as the mother of six kids, was irrefutable, and I abandoned the whole idea.
Years later I married into a family who'd always had house cats, but by then I was indoctrinated into the idea that animals belong only outdoors. But when our daughter was five she desperately wanted a cat, and she found an ally in her father. My belief about house pets, which seemed entirely righteous to me, but was, in reality, nothing more than personal preference, was challenged and had to change. That's how we ended up with a succession of three house cats over the years. Cats #1 and #2 had supervised visiting hours inside but had to sleep outside. This came to an end when Cat #2 disappeared for three days, as tomcats have a habit of doing, and we had to deal with the sobbing messes who were our children. Consequently, Cat #2 lived exclusively indoors upon his return, as did Cat #3.
We all need to have our beliefs challenged from time to time, and Jesus was good at that. In one of his first public appearances he went to the synagogue in Nazareth and read from Isaiah 6:
"The Spirit of the Lord is on me,
because he has anointed me
to proclaim good news to the poor.
He has sent me to proclaim freedom for the prisoners
and recovery of sight for the blind,
to set the oppressed free,
to proclaim the year of the Lord's favor.
(Luke 4:18-19)
This was wonderful news, or at least it should have been. But to the shock of his listeners, Jesus didn't read the next line, the line they were waiting for, their favorite - "and the day of vengeance of our God." Vengeance on the Gentiles, that's what they wanted. Particularly the Roman Gentiles who were oppressing them. It was the dream of every Jew for the Messiah to come and slay the oppressor. What they didn't realize, of course, was that Jesus' mission was to bring them freedom from sin, and to extend that freedom to every person who would receive it, Jew or Gentile. That was what his kingdom would look like, a very different idea of the kingdom they were looking for.
What came next was even more shocking. Jesus underscored his perceived gaffe by giving two examples from Israel's history of Gentiles who'd had more faith than their Israelite contemporaries – the widow of Zarephath and Naaman the Syrian leper (1 Kings 17:1-15 and 2 Kings 5:1-14).
The congregation in the synagogue was outraged, furious. How dare this upstart from their own community challenge their deeply held belief that God was only for them? How dare he insinuate that anyone could receive God's blessing? They chased Jesus out of town and attempted to throw him over a cliff.
If they'd been paying attention, they would have known all along that God's plan for his chosen people, the Jews, was to make them a light for the Gentiles. God had a mission for them as a nation. They'd missed the fact that they were undeserving recipients of God's grace (yes, the Old Testament is full of grace), and the chosenness got twisted into self-righteous hatred.
In our time and place, God's truth is being challenged from every possible direction. As God's people, we need to defend truth. We also need to be sure that what we're defending actually is truth, not our own traditions or ways of thinking that we've never thought through or held up to the light of God's word.
Your word is a lamp to my feet and a light to my path (Psalm 119:5).