September 13, 2022

by

Pamela Pratt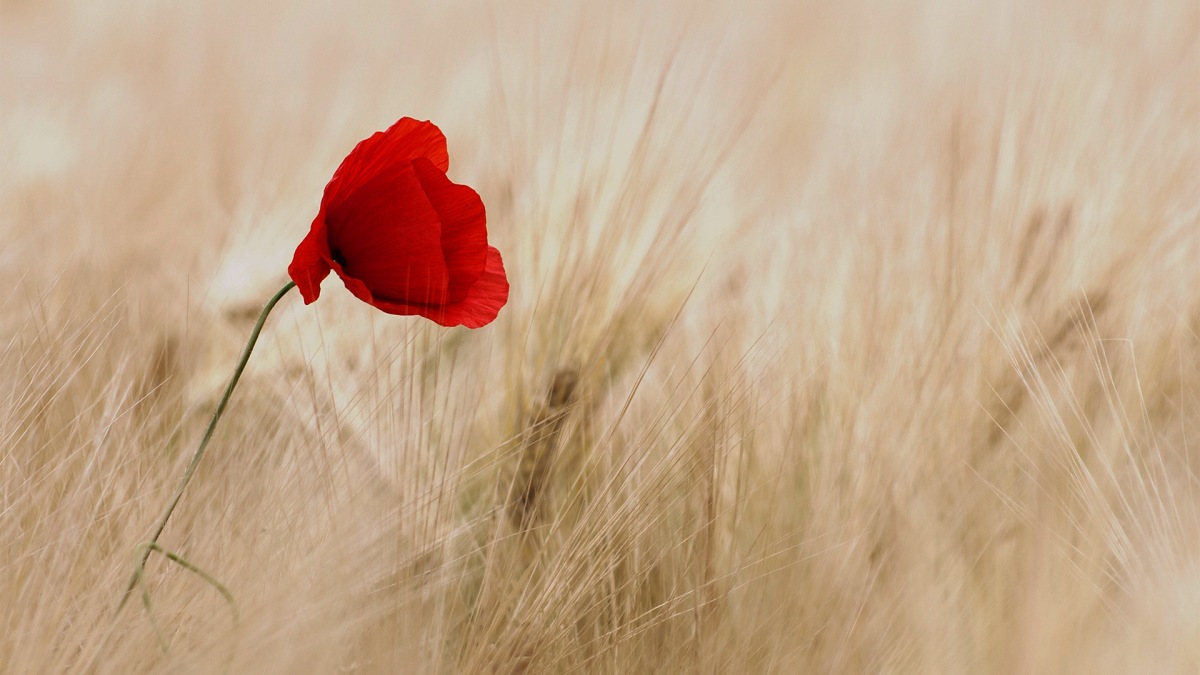 "I thank my God upon every remembrance of you." ~Philippians 1:3
The passing of my dear brother Brad this summer - just four days after his sixty-ninth birthday was the end of a very special family season for me in many ways. Brad was a severely mentally handicapped man who was a special gift to our family. He was a gift to us because of his presence and because of his needs. We, as his God-given family, were better for both... because of his needs, we had the opportunity to learn how to love someone like him who had little ability to love us in return, at least in traditional ways, and because of his ongoing needs, we had the opportunity to set aside what was convenient for us to meet the needs of another human being. As a family, we learned to embrace and love someone that many in the world would not want. As siblings, we accepted him long before we realized how different he was. We learned to love him without seeing his handicap. For these reasons and many others, I have always been grateful to my parents for the choices they made at his birth to include Brad, and his care, as normal for our family. Brad had a funny sense of humor, and I was able to enjoy him and laugh with him over many things throughout the years and to feel sadness for him when people who didn't know him were cruel.
Brad's handicap was the result of oxygen deprivation at birth. During his delivery, his lifeline, his umbilical cord was wrapped around his head and pressed between his tiny skull and my mom's pelvis for too long, and Brad was born blue and in fetal distress from the lack of oxygen. Brad was my mom's third child, who ended up being the middle of five children in our family. My mom was from a proud German Lutheran family and was a committed follower of Jesus Christ. She accepted Brad as a valuable gift from God, as each of her children were, and she became her son's caregiver until the end of her life just three years ago. Mom went on to have two more children after Brad. There were five of us kids born to mom and dad within a single decade - from 1950-1960 - with me at the end, the baby of the family. Brad was my older brother. Mom modeled love, respect, and patience in her mothering to all of us, but especially to Brad because his needs were so great... I can still remember her talking about having a child that never grew up. ...about how his body grew into that of a child, then a teen, and then a mature man, but his mind never matured. His intelligence and abilities never exceeded that of a young child. It must have been hard for my parents, my mom especially; but I never really thought about it growing up because mom and dad never made a show of caring for Brad's needs. Now as an adult, I realize the cost was genuine. It cost mom, especially, a lot, both personally and physically, to care for my brother. I understand now that she had learned the sacrificial love that she displayed toward her son from her own parents and, like theirs, her love was rooted in a deep faith in God.
It's a priceless gift for children when they can observe healthy committed love in a family. As a young girl growing up, my mom had the blessed opportunity to experience that as she watched her dad care for her mom, who, at the young age of 36, was diagnosed with "crippling" arthritis. To ease her pain, the decision was made to allow grandma's joints to lock up and freeze in a sitting position. Grandma remained bent over that way until her death at age 86. For 50 years, my mom watched her dad faithfully model committed care to his bride, her mother – they were simply grandpa and grandma to me. What a precious gift these simple but faithful German Lutheran immigrants displayed to the world, to their church community, and to their young daughter, Marlys, who grew up to be my mom, and to her two brothers. Certainly, the personal cost of this care for his wife was real in grandpa's life. It must have been hard, as a young man in his thirties, to accept the diagnosis and care for his young but arthritic wife's needs for the rest of their natural lives. Truly, they embodied marriage as it is supposed to be.
"...to have and to hold from this day forward, for better, for worse, for richer, for poorer, in sickness and in health, to love and to cherish, till death us do part, according to God's holy law, in the presence of God I make this vow."
As a little girl, I remember staying overnight from time to time at grandma & grandpa's house. Those were fun times for me because grandma taught me to crochet, which was the one thing grandma was able to do. My older sister once wrote a paper in school titled "Grandma's Beautiful Hands." ...I can honestly say that I don't remember ever feeling like there was anything out of the ordinary about them. Grandpa certainly never made a show of his care for grandma. What I do remember about the two of them is their humble and very real faith. I can remember seeing their Bible often laying open on the kitchen table, and I remember their nightly routine of turning off the 10 O'clock news, taking their well-used hymnals from the coffee table to sing a hymn together, followed by grandpa reading a page from their ever-present copy of Daily Bread, and then folding their hands to quietly pray for our family and always ending with "...in Jesus' name, Amen." This is a precious memory for me.
Standing at my brother's graveside burial several weeks ago, so many family memories and emotions came flooding into my mind. It was a time of gratitude and joy for me to express my thankfulness for having had Brad as my brother. Standing beside the family grave site of my mom's whole family - including my grandma and grandpa buried in a double grave, my mom, her brothers, and now my brother Brad - it was an exceptionally beautiful realization to understand firsthand the importance of salvation through Jesus' death and to know – to really know - that Brad is no longer handicapped. He's been made whole. He's in heaven already healed and with his Savior and my mom is there and grandpa and grandma are there, too - no longer crippled. Not everyone in my family is saved, but for those of us who are, we are the truly blessed ones. We can thank God for the gift of heaven and the remembrance of these precious people and the faithful lives they lived. Now they are standing in that great cloud of witnesses that is cheering us on. What a precious and important legacy these faithful people have left for us on the earth. Surely, the broken world we are still living in today needs to see this same kind of faithful love lived out boldly and modeled in our families as a testimony of what we confess to believe. The world will see it through us, through our lives if we, like them, choose to live honorably before God, putting the needs of our spouses and children before our own. Jesus' words in John 13:35 seem especially fitting in speaking of lives lived this way: "Your love for one another will prove to the world that you are my disciples."
There is a lot that happens in a family when one of its members goes home to heaven, but the joy of being able to say, "I thank my God upon every remembrance of you" is very healing and changes everything for those who remain. One of the most foundational things that those of us who know Jesus can do for the broken people around us in the culture is to commit ourselves to our families and live in relationship with them in the same selfless committed way Jesus did when he modeled laying down his life for us, despite the enormous cost to Himself.