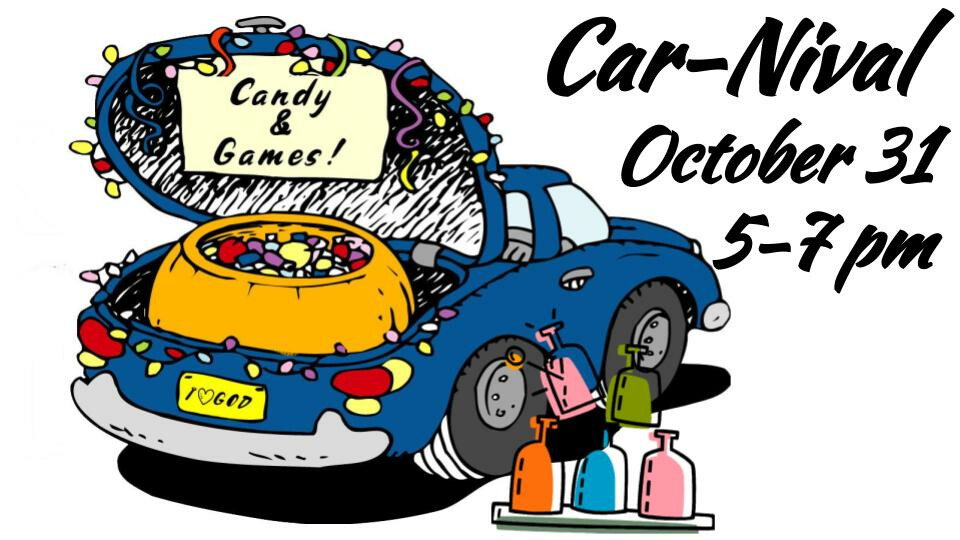 Monday, October 31, 2022
,
5:00 PM - 7:00 PM
Location: Gracepoint Church, 801 S Lower Sacramento Rd, Lodi, CA US 95242
Group: Staff
CAR-nival is a fun and safe time for youngsters of the community to enjoy games and win candy and prizes at individual cars featuring specialty games. It happens in the back parking lot of GracePoint Church from 5-7:00 p.m. on Monday, Oct. 31.
Be a part of this exciting event by decorating your car and featuring a game for the children to play. Candy will be provided by the church (unless you want to bring your own). Need an idea to decorate your car? Search "trunk or treat" on the Internet. GracePoint also has games for you to borrow. Please, no scary themes.
We are accepting candy donations (must be store-bought and completely wrapped).
Drop into the candy barrels in the church foyer or bring to the church office.
Click hereI Can Help if you can HELP in any way! Questions? Call Dottie.