Wednesday, April 14, 2021
,
12:00 AM - Tuesday, May 11, 2021, 12:00 AM
Group: Staff
Cost: $15.00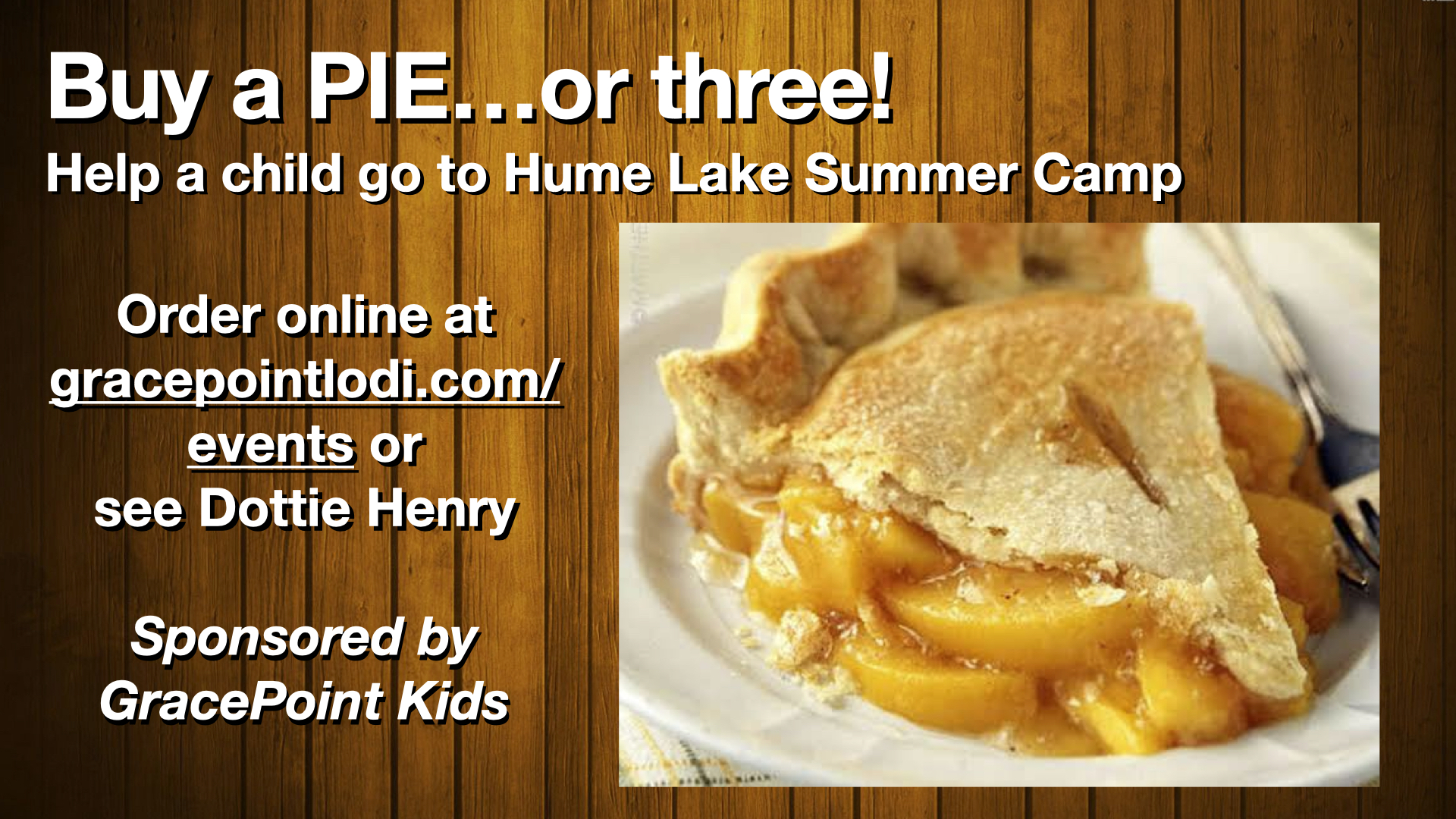 Our children are raising money to go to Wagon Train Summer Camp at Hume Lake in June. These delicious handmade 10" pies come frozen (will last in freezer for one year) from The Pie Company for $15 each. The flavors are: apple, dutch apple, strawberry rhubarb, blackberry, boysenberry, mixed berry, peach, pumpkin, apple cobbler, and peach cobbler (full descriptions are available at www.thepieco.com). Pie sales are April 18-May 10 and can be picked up at GracePoint Church (801 S. Lower Sacramento Road, Lodi, CA) on May 24 from 1:30 - 6:30 pm. Contact Dottie Henry with questions at 209-369-1948.