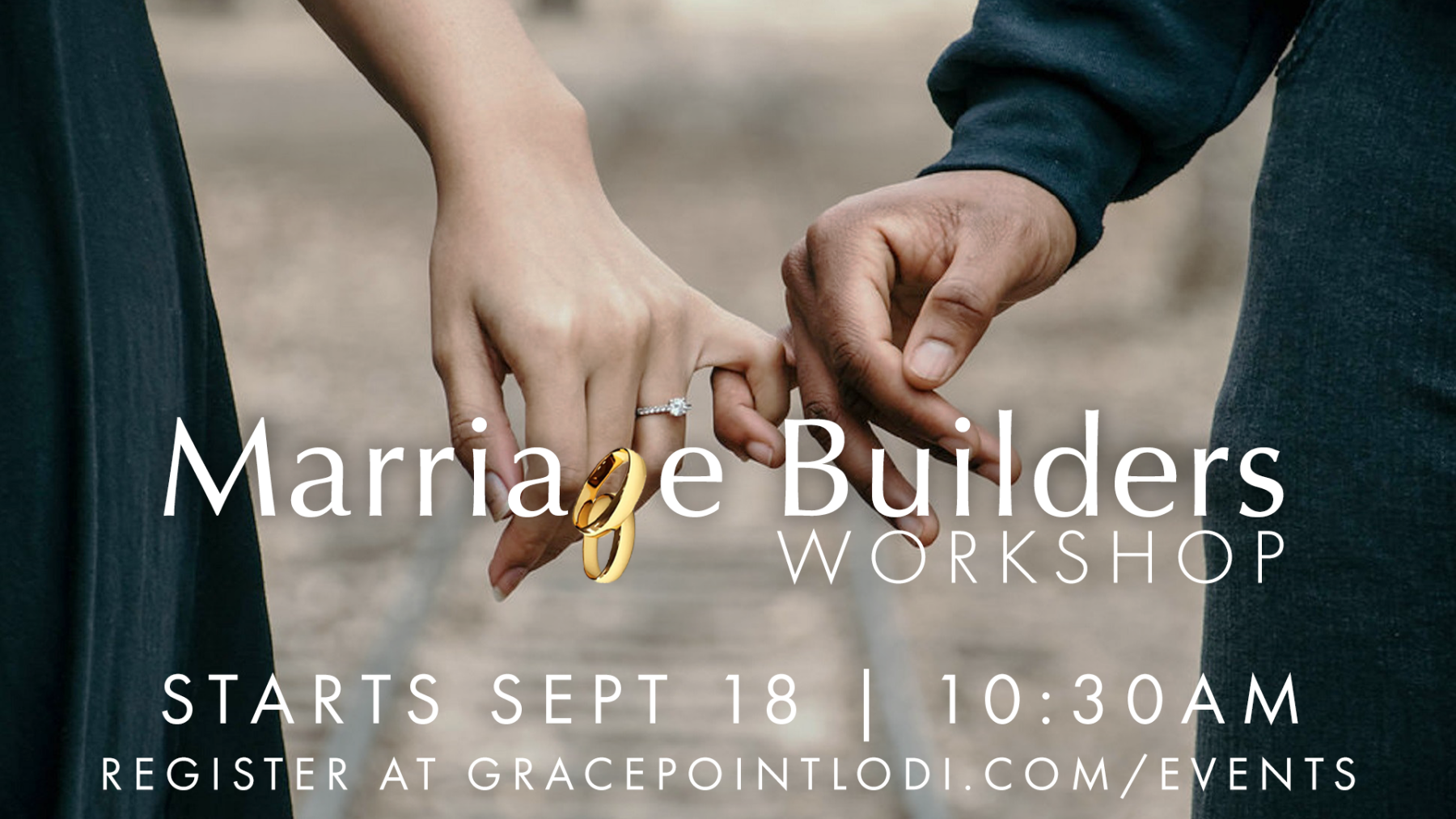 Every Sunday
,
10:30 AM - 11:45 AM
Location: Children's Center, GracePoint Church, Lodi, CA US 95242
Group: Staff
If you are interested in building a stronger marriage this workshop is for you. The workshop will be based on the book, The Marriage Builder by Larry Crabb.
Psychologist Larry Crabb cuts to the heart of the biblical view of marriage: the "one-flesh" relationship. He argues convincingly that the deepest needs of human personality -- security and significance -- ultimately cannot be satisfied by a marriage partner. We need to turn to the Lord, rather than our spouse, to satisfy our needs. This frees both partners for "soul oneness," a commitment to minister to our spouse's needs rather than manipulating them to meet our own needs. With "soul oneness" comes renewed "body oneness," where couples enjoy sexual pleasure as an expression and outgrowth of a personal relationship. The Marriage Builder also identifies three building blocks essential to constructing marriage: the grace of God, true marriage commitment, and acceptance of one's mate.
Registration required if you have children who will be in the 10:30 Children's Program