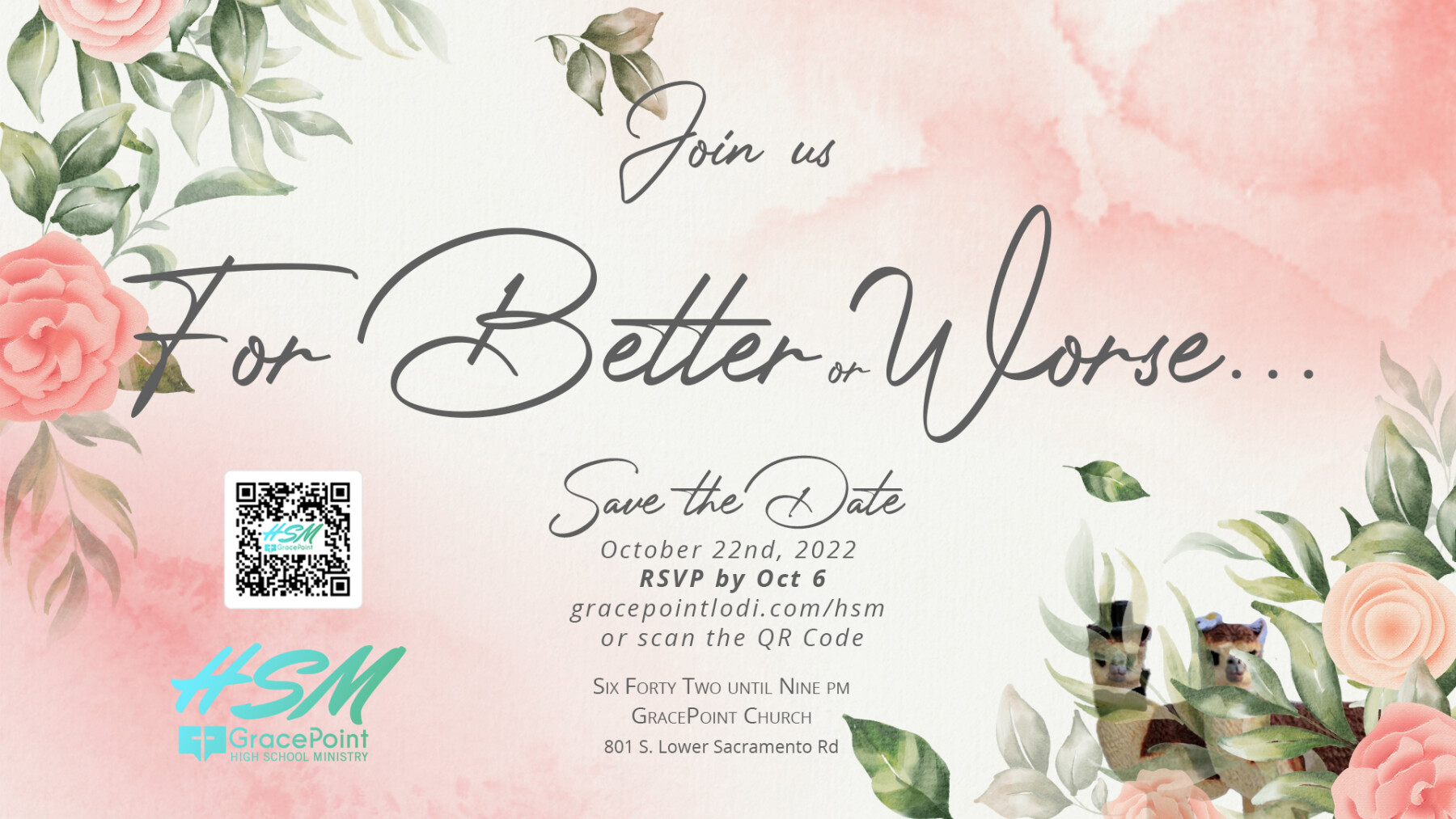 Saturday, October 22, 2022
,
6:42 PM - 9:00 PM
Location: Youth Center, GracePoint Church, 801 S Lower Sacramento Rd, Lodi, CA US 95242
Group: Staff
Your presence is requested to celebrate the union of Becky Giovanni to Stanley Simpson with a weddingreception you won't soon forget. As friends and family come together for an incredible night, it will quickly turn into a night of mystery and mayhem – leaving one of the guests wishing they never showed up!

This is a night of mystery and sleuthing. Come prepared, be in character and solve the mystery of the night! Sign up by Oct 6 .
To RSVP for this amazing evening, please let Mr. & Mrs. Stanley Simpson and Becky Giovani know by doing so here: https://gracepointlodi.churchcenter.com/registrations/events/category/26495