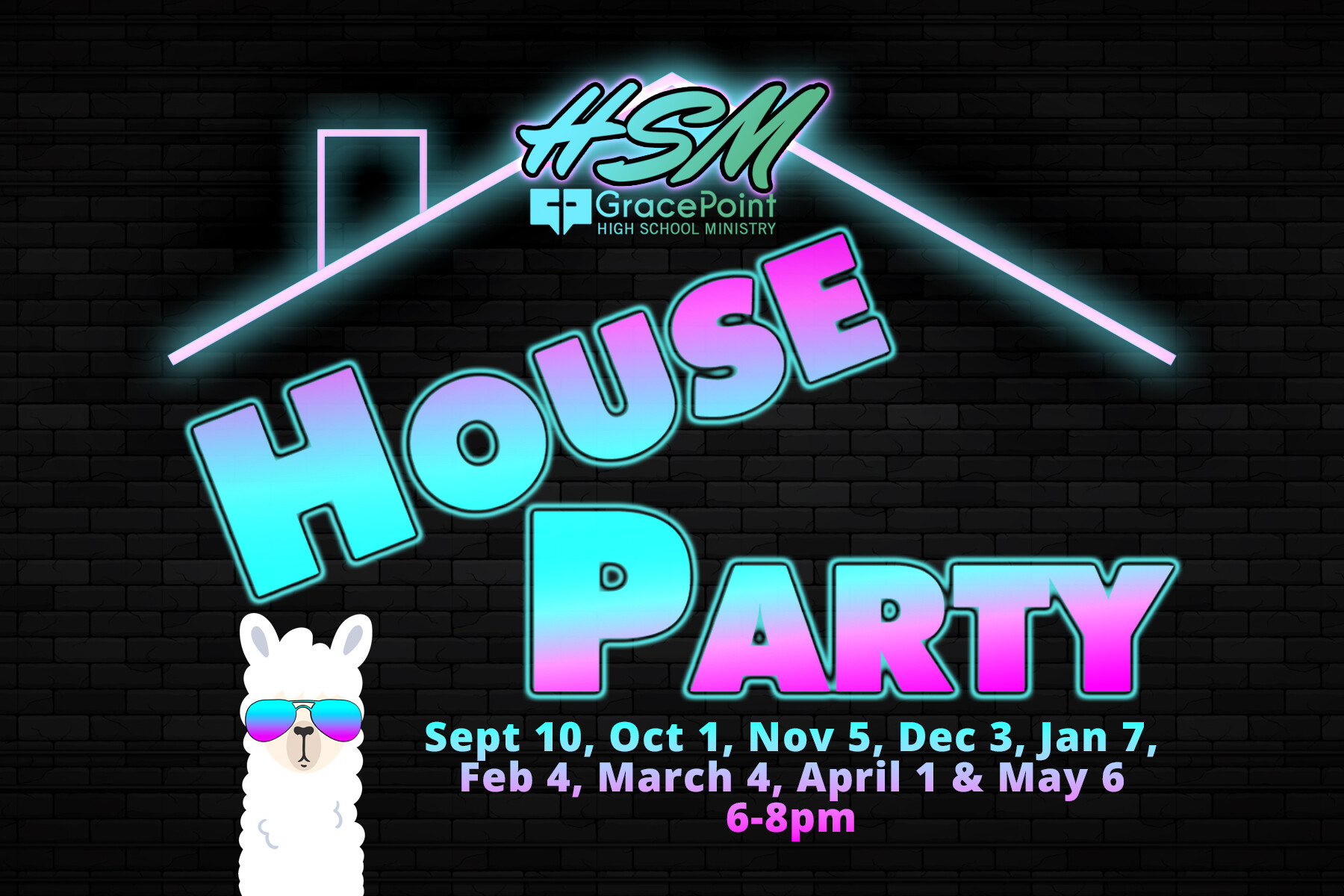 Saturday, March 04, 2023
,
6:00 PM - 8:00 PM
Location: Youth Center, GracePoint Church, 801 S Lower Sacramento Rd, Lodi, CA US 95242
Group: Staff
Is it raining? I hope not. We just got the roof fixed in our house. Regardless, no more leaky roofs! Our House Party is good to go!