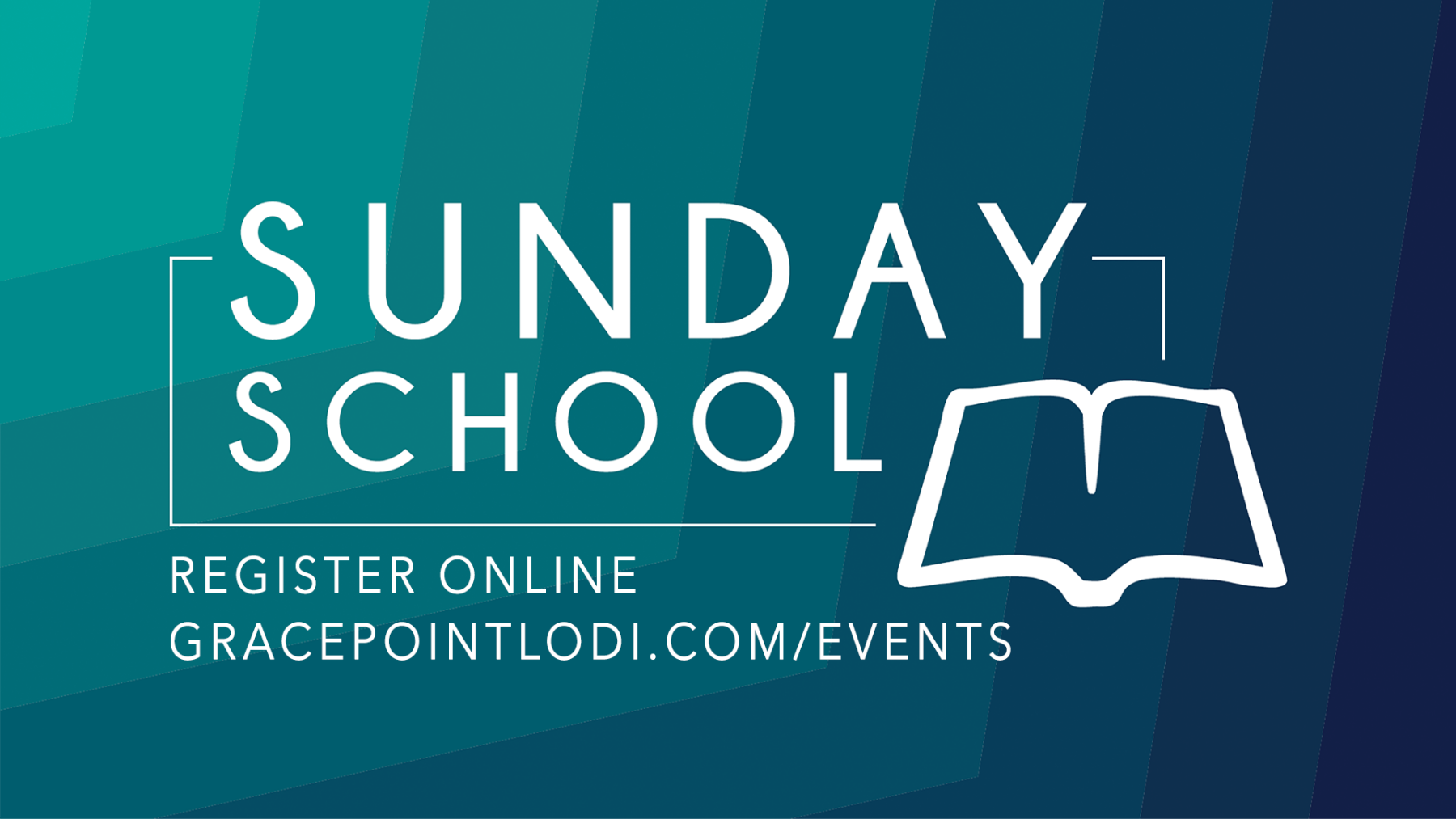 Sunday, September 18, 2022
,
10:30 AM - Sunday, November 20, 2022, 12:00 PM
Location: Gracepoint Church | Lodi, 801 S. Lower Sacramento Rd., Lodi CA, Lodi, CA US 95242
Group: Staff
Sunday School classes start at 10:30am. Childcare available.
Grief Share Support Group: Meets in Room D 4/5 in the Office Building

GriefShare is a friendly, caring group of people who will walk alongside you through one of life's most difficult experiences.


The Way of the Master Evangelism Class: Meets in Young Adult Room in the Worship Center

This class will teach you to overcome your fears by using a proven, powerfully effective way to make the gospel make sense. You won't be at a loss for words. You don't need to be an expert in apologetics. Instead, you'll learn the forgotten biblical principle of bypassing the intellect (the place of argument) and speaking directly to the conscience (the place of the knowledge of right and wrong) — the way Jesus did.


Marriage Builder Workshop: Meets in Room 6 in the Children's Center

Are you interested in a stronger marriage?
Psychologist Larry Crabb cuts to the heart of the biblical view of marriage: the "one-flesh" relationship. He argues convincingly that the deepest needs of human personality -- security and significance -- ultimately cannot be satisfied by a marriage partner. We need to turn to the Lord, rather than our spouse, to satisfy our needs. This frees both partners for "soul oneness," a commitment to minister to our spouse's needs rather than manipulating them to meet our own needs. With "soul oneness" comes renewed "body oneness," where couples enjoy sexual pleasure as an expression and outgrowth of a personal relationship. The Marriage Builder also identifies three building blocks essential to constructing marriage: the grace of God, true marriage commitment, and acceptance of one's mate.